Smart Hand Massager - Perfect For Relief, Prevention and Recovery
Order Processing time within 24 hours
Worldwide Express Shipping Available
Fast Returns>>100% Money Back Guarantee.
Smart Hand Massager
Professional Hand Relief & Recovery in minutes!
---
"Very impressed with this hand massager! I have been tough on my hands over the years and now I'm dealing with arthritis and stiffness. This smart device has helped A LOT! I use it when I wake up to get my hands ready for the day and after work for recovery. My husband is obsessed with it also."
---
Don't You Hate Tingling,
Numbness, Swelling & Pain?
Relieve pain and discover stronger hands in minutes with the Smart Hand Massager. Combining sequential compression, hand reflexology, and therapeutic heat throughout your hand and fingers, this smart device alleviates pain while providing a professional at-home healing experience. 
It's perfect for relief, prevention, and recovery from arthritis, carpal tunnel, tendonitis, and more. You're just one session away from doing what you love pain-free and with ease!
Start Enjoying Life Pain-Free 
Love It or Your MONEY-BACK
⭐⭐⭐⭐⭐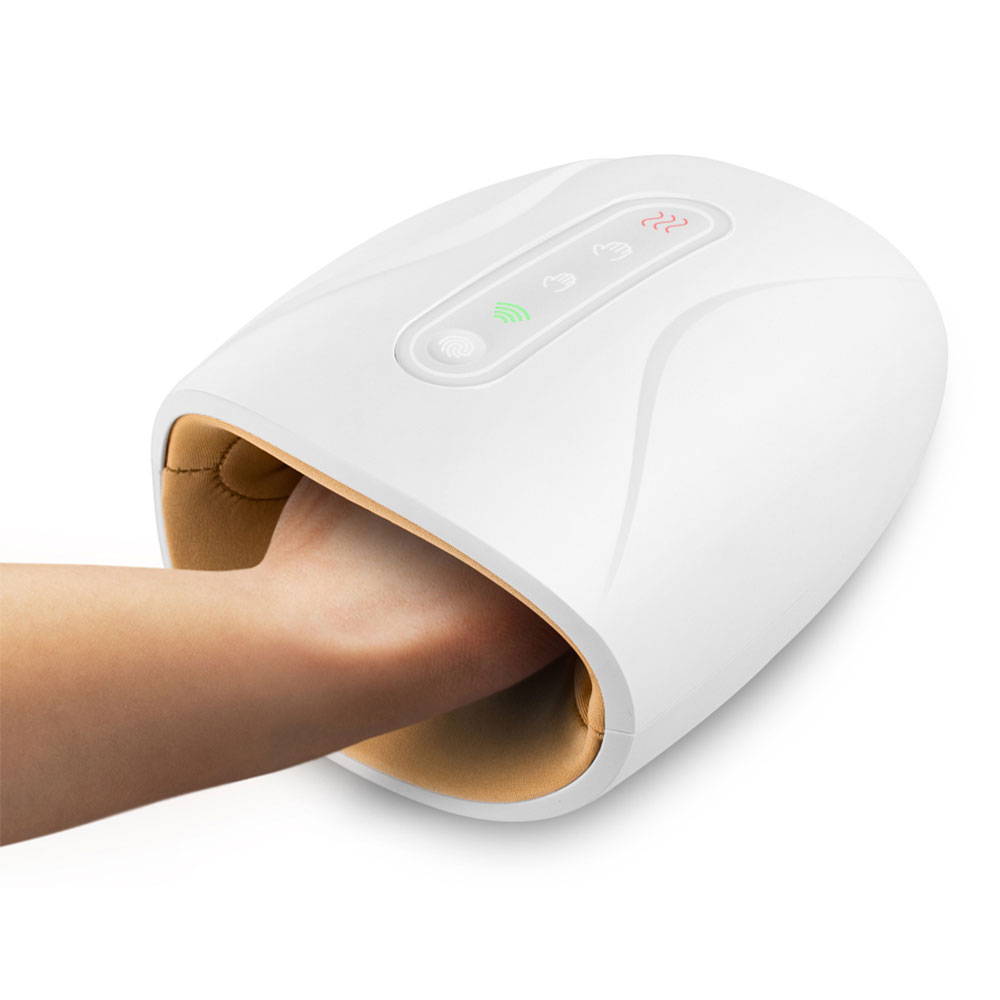 Stop Letting Hand Pain
 Control Your Life 
Imagine being pain-free and sleeping soundly through the night. The Smart Hand Massager's gentle 15-minute massage and heat therapy sessions help relieve cold, numb, lifeless hands by promoting blood circulation and targeting has proven pressure points.
Let it ease your sore muscles and reduce hand pain whenever you need it from the comfort of your home. 
Studies have shown that doing a self-massage once a day, may help significantly reduce pain associated with arthritis, carpal tunnel, and neuropathy.
---
Your Hands Deserve This

The massager is designed with your health in mind and helps soothe hard-working hands that often get tight, sore, stiff, and weak.
It provides a natural feeling finger-to-wrist hand massage. Revitalizing air compression cells form to your hand, rhythmically pulsating to apply pressure which gradually increases the blood, oxygen, and nutrient delivery to your hand. This reduces pain and gently stretches your palm and fingers.
Effortlessly relieve, strengthen and revitalize your hands with the push of a button! 
---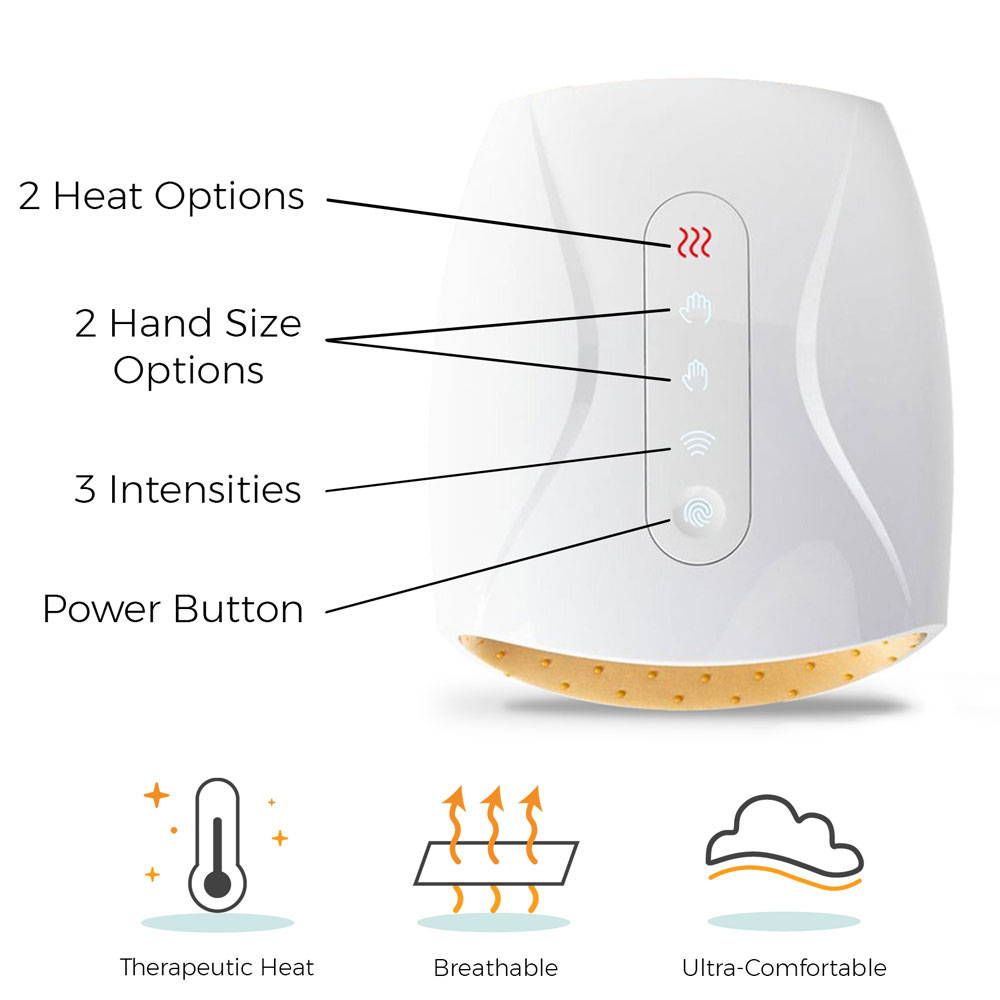 How It Works 
1. The Massager uses reflexology to target specific pressure points in your hand with air compression and nodes, which creates a warm soothing experience throughout your hands and fingers.
2. It comes equipped with three intensity levels and two heating options, along with settings for both men and women to make sure you get the personalized treatment you need. 
3. Each session lasts 15 minutes and the easy-to-use portable design makes it easy to use anywhere. Relieve numb, stiff, and tired hands while sitting on your couch, at the office, or even traveling.
Love It or Your MONEY-BACK
⭐⭐⭐⭐⭐
---
Frequently Asked Questions
How long does the battery last?
One charge will last for five to six 15 minute sessions.
What is the 30 Day trial?
If within 30 days you received the product, you are not satisfied with your leg massager(s), just send them back and we will refund you right away. No questions asked.
How many massage points does it have?
It is equipped with 88 different massage points.
Does it come with instructions?
Yes. Easy-to-follow instructions are included.
Are you still shipping during the COVID-19 Outbreak?
Yes! Our shipping services remain open despite the COVID-19 outbreak and regulations.
How long will it take for my order to arrive?
Most orders arrive in 7 to 15 business days once shipped. In some rare cases, it can take longer.
Please contact our customer support team at support@bracewarrior.com with any questions.
Love Them or Your MONEY-BACK
⭐⭐⭐⭐⭐
Still Have Questions? Contact support@bracewarrior.com